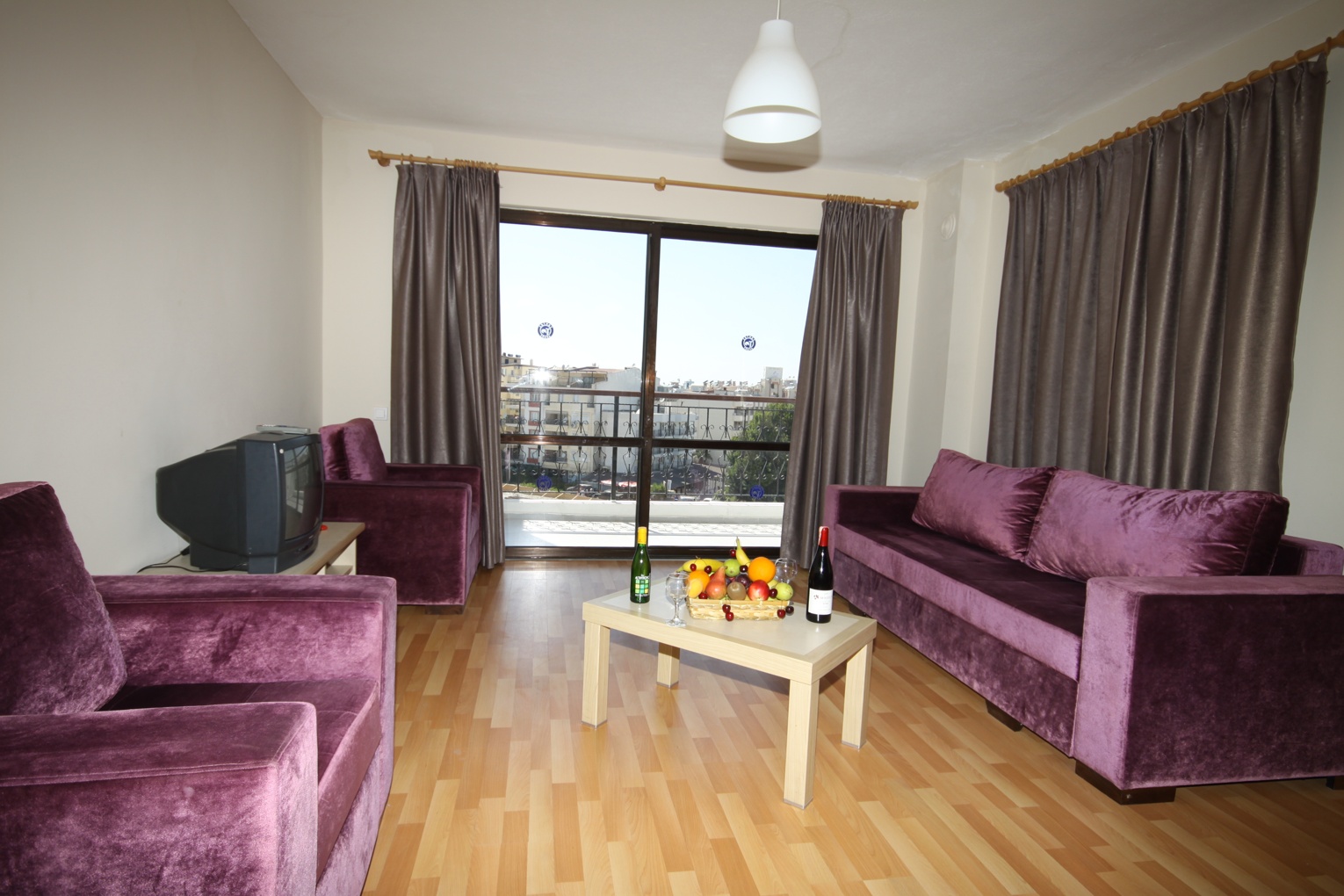 Bu tesis plaja 2 dakikalık yürüme mesafesinde. Tuntaş Suites Altınkum, Altınkum'un sessiz bir bölgesinde, plaja sadece 100 metre uzaklıkta yer almaktadır. Tuntaş Suites Altınkum'da şezlonglara sahip açık yüzme havuzu ve ücretsiz Wi-Fi erişimi bulunmaktadır.Tüm daireler, çift kişilik kanepeye sahip oturma ve yemek alanı ve buzdolabı, su ısıtıcısı ve tost makinesi ile donatılmış mini mutfaktan oluşmaktadır. Tüm odalarda TV ve Altınkum'a ve denize bakan bir balkon mevcuttur. Tuntaş Suites Altınkum çeşitli yemek seçenekleri sunmaktadır. Büfe restoranda kahvaltı ve akşam yemekler, havuz varda ise atıştırmalıklar servis edilmektedir. Yemeğinizi kendiniz pişirmek istiyorsanız oteldeki mini marketten alışveriş yapabilirsiniz. Tuntaş Suites Altınkum, sınırsız gece hayatı ve eğlence seçenekleri sunan Altınkum merkezine 1 km'den daha az bir mesafededir.
Tuntas Suit konukların Altınkum'un gece hayatını deneyimleyebilecekleri hareketli bir bölgede yer alır. Bu konum kumsal severler için elverişlidir ve yakında çok sayıda etkinlikler yer alır.
Continue...

Services
Baby Chair
Beach Sand
Blue Flag
Credit card facilities
Daily maid service
Dinner *
Early Breakfast *
Five o'clock Tea *
Hostel Services
Jet Ski *
Kanoe *
Kitchen
Night Soup *
Pool Sun Loungers
Room Service
Terrace Cafe *
Ticket Service *
Wake-up Service
Airport Shuttle (Surcharge) *
Bicycle Rental *
Bikes Available *
Breakfast in the Room *
Car Park
Concierge Service
Currency Exchange
Dry Cleaning *
Fax/Photocopy *
Laundry *
Rental Car *
Room Service *
Tour Desk *
Transfer Service *
Water Sports Facilities on Site *
Wi-Fi Internet Connection
General
Bar *
No pets allowed
Non Smoking Rooms
Non-smoking Rooms
Shops (on site) *
Smoke alarm
24-Hour Reception
Air-Condition *
Buffet Breaksfast *
Garden
Restaurant (Buffet) *
Safety Deposit Box *
Snack Bar *
Sun Terrace
Activities
Biking *
Bilardo *
Chess
Dart
Diving *
Fishing
Hourse Riding *
Kanoe *
Karaoke
Outdoor Pool (Seasonal)
Snorkelling
Wind Surfing *
* Marked services are not free of charge.
1 ODALI
8
8
8
8
8
7
7
7
7
7
7
7
6
7
7
8
8
8
7
7
6
3
5
0
-4
-4
-5
-13
-15
-4
3
5
-3
2
3
2
3
3
3
2
3
3
3
3
3
3
3
5
5
5
4
5
10
5
-2
-2
-4
-4
-8
-9
-10
2 ODALI
24
24
24
25
25
24
24
24
24
24
24
23
24
24
24
23
22
22
22
22
22
21
20
19
20
20
19
19
18
20
20
20
19
18
18
19
18
18
18
19
21
21
22
22
22
22
21
24
23
23
23
23
23
23
20
18
19
19
19
19
19
1 ODALI ECONOMY
2
2
2
2
2
2
2
2
2
2
2
2
2
2
2
2
2
1
2
2
2
2
2
2
1
1
1
1
1
1
1
2
2
2
2
2
2
1
1
1
1
2
2
2
2
2
2
2
2
2
2
2
2
2
2
2
2
1
1
1
1
ha
8430
Hotel/ha.8430-Tuntas-Suites-Altink